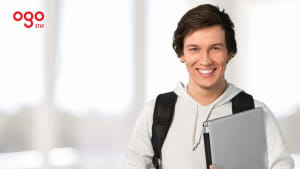 Kota has been servicing its best services to so many students for years who came here to study and made proud many students' parents and proved themselves worthy in front of people. It is truly known for coaching institute and classes and that is the reason why it is called coaching capital of India.
The student needs a good atmosphere and environment which helps to develop mental health and fasten the growth of the student and to stay so that they can study well and score well in all examinations and Ogostay is here to help in accomplishing the goal of every student.
Ogostay is an online platform where you can find perfect accommodation according to your needs and requirement. Ogostay provides its services to the people who are looking for a hostel or PG whether its girl's hostel or boys hostel in Kota. We have currently 100+ categorized and versatile hostels in Kota near coaching institutes like Allen, Bansal, Career Point, Resonance, Motion, vibrant, Akash,
There is so many boys hostel at present in Kota in different areas and locations. they are providing facilities and services to all students.
You can find a list of boys hostels(60to70 boys hostels )  in Kota in any area Ogostay provides this facility to the student and we hope you find us helpful.